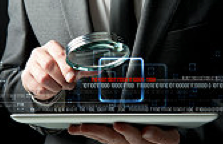 Whitestar Group's Business Services Division provides a variety of support services to companies of any size located throughout the United States. From the investigation of an EEOC or FEHA related complaints to the removal of a hostile employee, Whitestar Group has the expertise and resources to ensure we provide a positive solution for their issue.
Workplace Investigations:
A workplace investigation should occur when indicated by law or policy as determined by the employer. Some of the services we offer include:
EEOC and FEHA Investigations
Risk Assessment and Mitigation
Hostile employee termination details
Internal Theft Investigations
Workplace Violence Response
Pre-Employment Screening:
In today's competitive job market, many applicants will "play the percentages" and hope that an employer won't bother to check their background. By not doing so, employers are gambling with their business' present and future.  A background will also assist in assessing the character and trustworthiness of a potential employee at any level of entry into a company. Whitestar Group Investigators will complete this investigation through verification of an applicant's personal history, employment history, education, credit rating, criminal history, driving record and standing in the community. This limits the chance of hiring a problematic employee and reduces potential liability to your company down the road.
Covert Operations:
There are many reasons to engage the services of Whitestar Group's covert operative program: warehouse theft, violations of internal drug policy, theft of trade secrets. Whitestar Group's undercover operatives are trained to integrate into the workforce and root out those employees who are subversive to a company's bottom line.
Business Intelligence Services:
Business intelligence investigations provide our clients with useful information about a business. You may be considering doing business with a company. It's only logical to make sure they are on the level. You may want to learn more about a company before contacting them with an offer. The Whitestar Group will determine the correct business name, size and type, ownership and key executives, facility locations, holdings and interests, business activities and practices; as well as civil litigation, criminal conviction and regulatory compliance histories. A business background investigation can locate and identify assets and liabilities; the background of principal officers and directors; or company suppliers, vendors, employees and customers. These investigations are tailored to address specific client requirements for purposes of investment, merger, acquisition, competitor analysis or litigation
Litigation Support:
Through effective organizational skills we can assist our attorney clients in trial preparation. Allow us to handle the evidence and witness preparation while you focus on the case strategy.