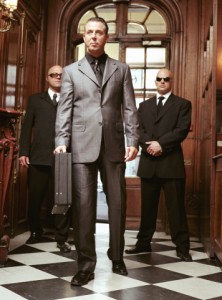 Dependable Santa Rosa Executive Security
Executive security in Santa Rosa is now available at a National and International levels of expertise. The Whitestar Group Security Services division is made up of seasoned security professionals with military, government, and law enforcement experience and training. Our Investigations and Security firm specializes in matters involving highly sensitive information and security, ranging from event security, surveillance,  to risk management. Our executive security services are lauded as some of the best in the Bay Area based on our long history of responsiveness and reliability.
With workplace violence on the rise, it's better to be protected than an unfortunate statistic. Whitestar Group's Executive Protection and Hostile Termination Details provide top level protection to your office and employees when the risk of violence is prominent. Our agents are trained to anticipate, identify, suppress, and control any threat to our clients.
In a perfect world, the need for high levels of personal protection would never exist. Sadly, we don't live in an ideal world, which is why we offer executive security to businesses and individuals in Santa Rosa and throughout the Bay Area. Our clients' include some of the Bay Area's most prominent executives, their companies, and in some cases; their families. We are proud to have been privately lauded and recommended by our clients to friends within their circle of influence.
While we do not offer regular uniformed security services, Whitestar Group agents can provide the highest level of armed and unarmed plain clothes and event services in Santa Rosa and the Bay area . Whether the assignment involves high profile threat deterrence or low profile perimeter protection, our agents are trained to blend into any type of social setting.
Some of the services our Executive Security and Protection Details offer include:
Hostile Termination Details
Rapid Response High Profile Threat Deployment
Workplace violence detail
Facility Threat Assessment
Armed Plainclothes Agent/Executive Protection Details
Planned Event Security
When dealing with situations where the potential for safety and security become compromised, you're going to want the best security team available to react and control. With Whitestar Group Security Services representing your needs, these concerns will evaporate. Whitestar Group is available for all your executive security, background checks, process serving, and event security needs in Santa Rosa and the Bay Area.