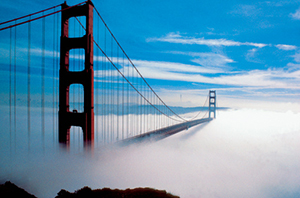 Your search for professional private investigators in Marin County is as close as the Whitestar Group. The Whitestar Group has become Marin County's leading choice for investigative services including surveillance, family law support, criminal defense, personal injury support, employment defense, pre-employment background check, asset identification and person locates.
Regardless of the circumstances, we can conduct the necessary research and utilize a number of our proprietary methods in order to obtain the answers that you are looking for. Whether you are a business looking to find out about a potential employee's past with a pre-employment background check or a spouse who suspects their partner of infidelity, Whitestar Group is the firm you are looking for.
Whitestar Group has a staff consisting of highly qualified investigators who possess many years of experience from security services to civil investigations. We have the resources and expertise to provide thorough and reliable investigative services to law firms, insurance companies, corporations, financial institutions and employers. When it comes to the private investigators Marin County can offere we are the best choice for your investigative needs and we're sure you will agree. Contact Whitestar Group today to schedule a consultation.