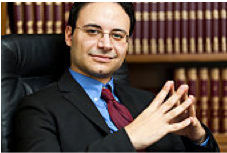 From case inception through judgment or verdict, Whitestar provides a full range of litigation support that is unequaled by any other investigations firm. Whitestar investigators will gather all available pertinent information that is crucial to a favorable outcome for you, our client.
For our sole proprietor attorney clients, Whitestar can act as an extension of your office by providing full file reviews, identification of legal issues and preparation of motions, special interrogatories, discovery requests, review and summation, trial preparation and service of process.
Witnesses Interviews:
Whitestar Group Investigators specialize in locating and interviewing witnesses for any type of case no matter whether it is civil or criminal.  Thorough statements are obtained in written, digital audio or video formats. Summary narratives or verbatim transcripts are created based on client preference.
Person Locates: 
Through a combination of proprietary database research, experience and other resources available to us, Whitestar investigators have a proven track record of locating persons anywhere in the continental United States. For locating persons outside the United States, Whitestar Group has an established network of associates in various countries to get the job done.
Surveillance:
With thousands of successful cases as evidence, the Whitestar Group is a proven leader and trend setter in the field surveillance related investigations. Stable high definition video with same day turn-around times is what set us apart from our competitors. Incorporating all available and emerging technologies coupled with a comprehensive training program, Whitestar investigators produce results over 80% of the time.  Why take a chance with a rookie when you have a specialist at your fingertips; Whitestar Group is the right choice for any surveillance related case.
Scene Investigation:
Nothing can be more important than to understand the dynamics of an event where future litigation is likely. A professional scene evaluation complete with diagram and photo/video will often provide our clients with a better understanding of an event and serve as a useful exhibit in trial.
Asset Identification:
Whether investigating for judgment collection or determining a capacity to pay, the experienced investigators at Whitestar Group can conduct thorough asset identification research revealing tangible assets or financial accounts.
Background Investigation:
No statement has ever been more accurate than "Knowledge is Power". Why leave anything to chance; whether examining an adversary or client, our investigators are skilled at gathering and compiling information to produce a full spectrum report on any subject.
Case Management:
Allow Whitestar Group experienced staff to provide assistance and litigation support. We can follow up on discovery requests; provide feedback on case development and alternative directions allowing our attorney clients to focus on strategy.
Discovery & Evidence:
Many of our investigators are former law enforcement detectives or special agents. All have a significant understanding of police interviewing techniques and tactics, law enforcement terminology and are skilled in gathering information. Their knowledge of police procedures can play a significant role in knowing where to look and identify evidence that may positively affect the outcome of your case.
Process Service:
Our investigators are experienced in serving all types of process in a timely and efficient manner. We specialize in difficult services and succeed where many regular process servers have failed. We follow a simple formula: Perseverance + experience = success.